The Peoria ROE sent out a courtesy email to check your ELIS account for license renewal. If your account is up to date, you can delete the reminder!

Would you like to begin your journey to becoming a National Board Certified Teacher during the 2022-2023 school year? The state fall subsidy window opens September 1st and closes on October 11, 2022. This subsidy pays for all fees related to the certification process. There is a $75 nonrefundable registration fee. This is the only cost a teacher or counselor will incur. Free support is available throughout the certification process and support sessions are anticipated to begin in the middle of September. Informational webinars will be held on various evenings in September. Learn more at
https://nbrc.illinoisstate.edu/
If you have any questions, please reach out to the National Board Resource Center at (309) 438-1835 or
nbrc@illinoisstate.edu
.

STEAM Resource Fair on September 13! The STEAM Resource Fair will highlight organizations offering STEAM resources and provide educators with ways to incorporate these into classrooms. Register: go.illinois.edu/TeacherTuesdays When: 5 - 6:30 p.m. Where: ART, Inc., 919 NE Jefferson, Peoria Cost: Free Questions? Email Emily Schoenfelder at
eschoe@illinois.edu
.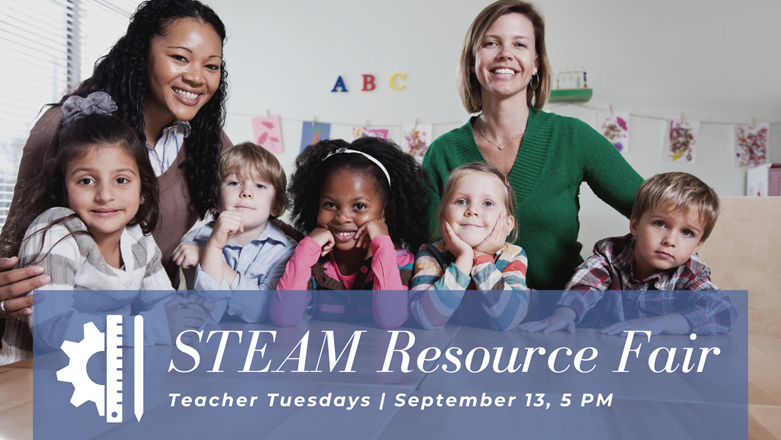 Help a local teacher and her students by donating to a great cause.! Through Donors Choose, you can help give students the ability to reduce anxiety and increase learning by allowing them to fidget while in the classroom. Donate by Saturday, August 27 at
https://bit.ly/3PL0JSI

ISU is hosting a FUTURE TEACHER CONFERENCE on Oct 21 for high school students who are considering a career in education. All students need to attend with a school chaperone. Please contact Kelli Appel at
ksappel@ilstu.edu
for the registration link.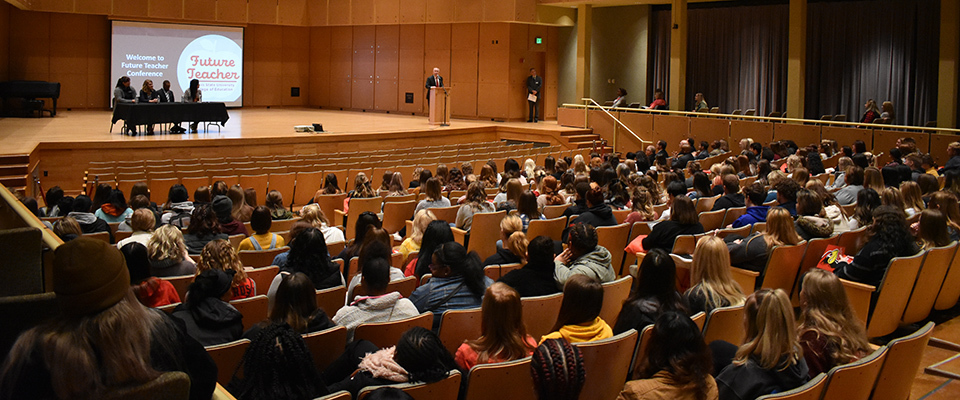 Peoria County ROE is excited to introduce our new mobile app. Download it today so you don't miss out on any ROE news. Be sure to watch this short video to learn how to make the app work for you:
https://youtu.be/7_zJzujKkOw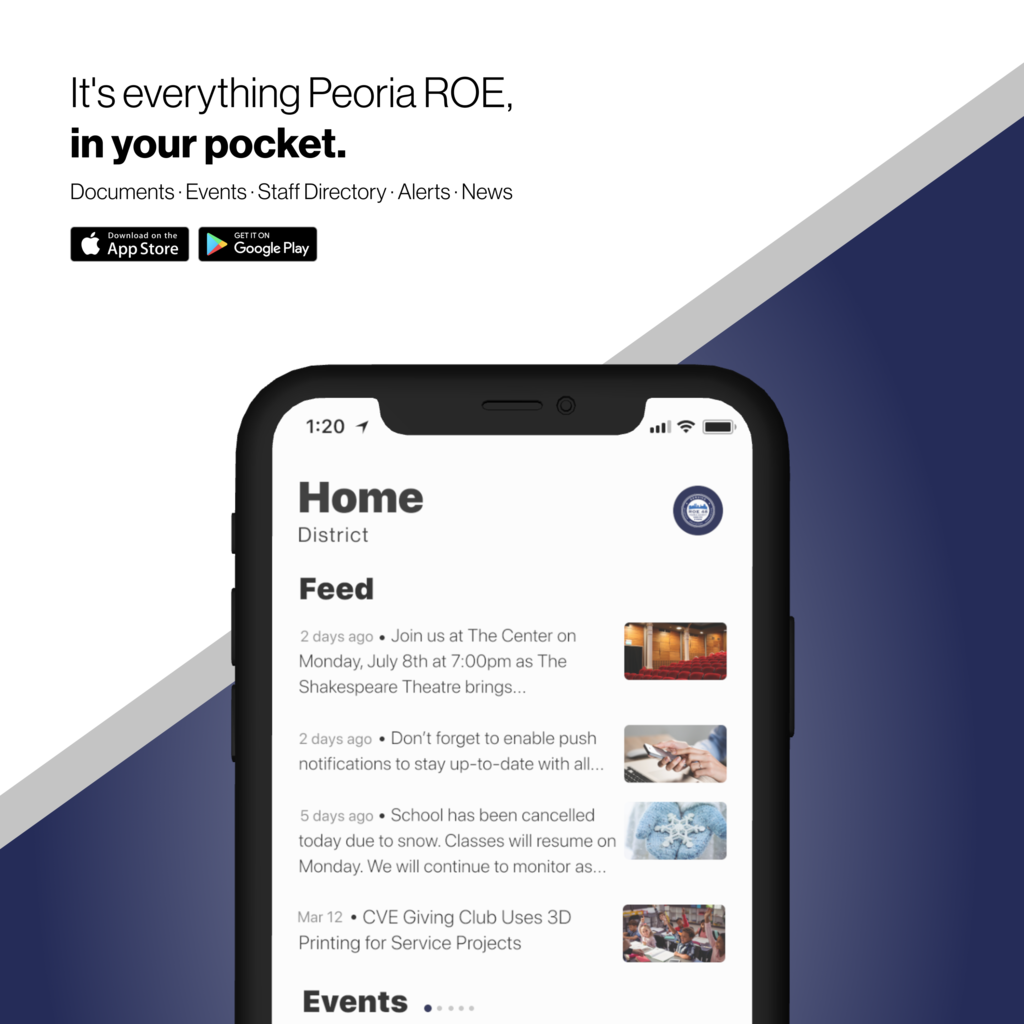 Short-Term Paraprofessional approval available in ELIS! For instructions on how to apply for an ELIS account:
https://5il.co/1giig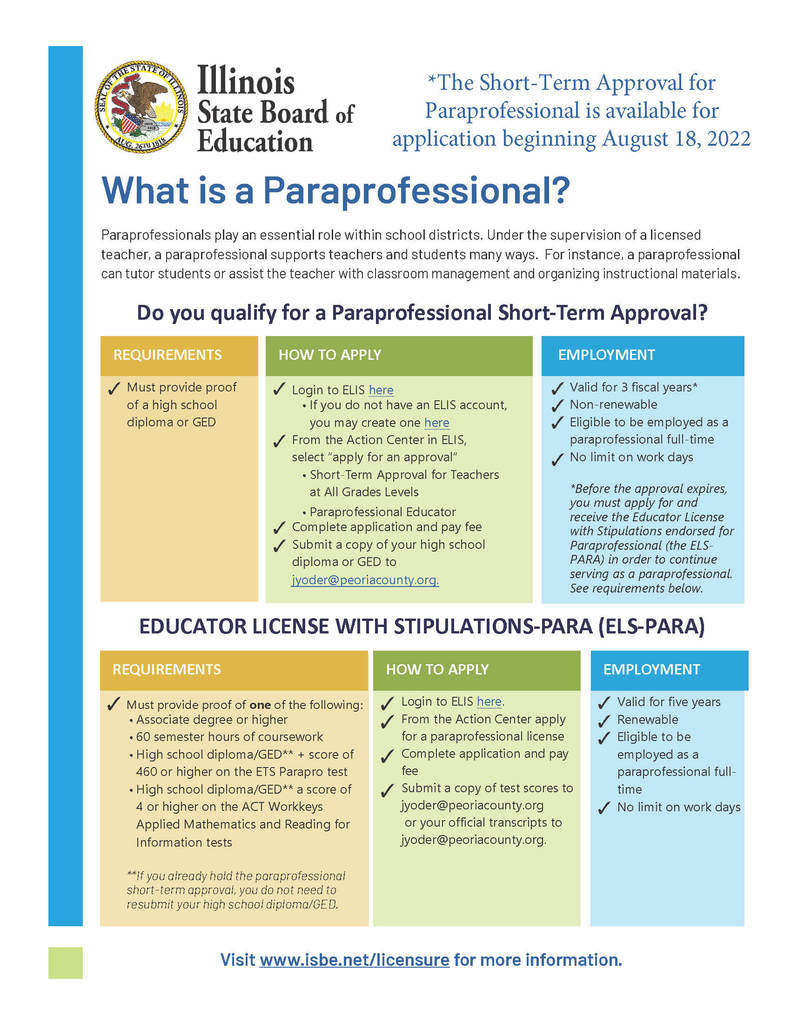 FREE Public Service Loan Forgiveness (PSLF) webinars are being offered to educators. There are four different dates and times to choose from. Be sure to join one to learn more about loan forgiveness.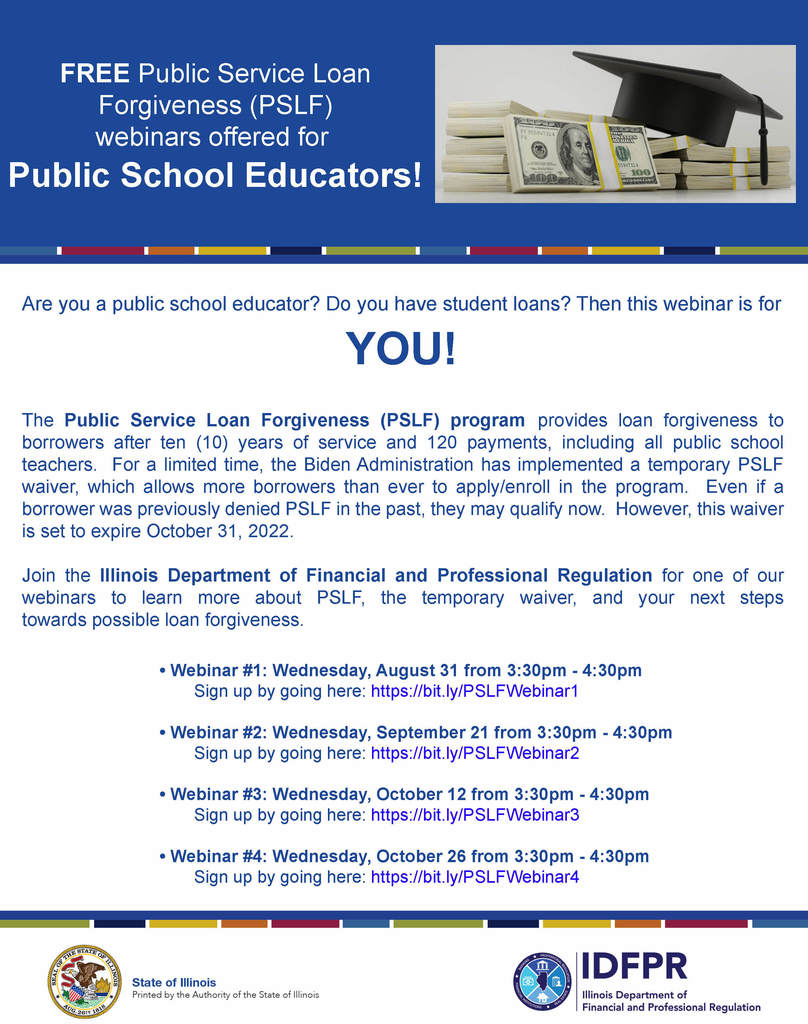 Do you know an area educator that you would like to nominate for ROE 48's Spotlight Educator? This is a new monthly feature! Spotlighted educators receive special recognition and hand delivered gift from the ROE! Complete the form today:
https://forms.gle/5oU7ZrToeJov86N66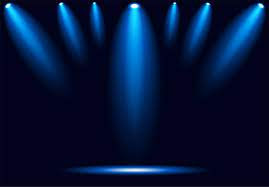 The Peoria ROE wrote a letter of support for the nearly $15 million grant awarded to ICC for IT Acceleration and the Good Jobs Challenge. So many people will benefit from this opportunity to enter or up-skill in the much needed field of IT. Out of 509 applications, only 32 were awarded. Just an outstanding example of community partnerships getting the job done. Congratulations!

Free Mentoring Program for First-Time, First Year Head Principals! The program offers: • Personalized one-on-one mentorship with experienced, well-trained academic leaders • Robust, embedded professional learning Contact Amy Smith at
asmith@peoriaroe.org
for information.
During 6 sessions, Educators, Support Staff, Admins, and anyone who works with children can explore: - Connections between academic and social-emotional learning - Teaching youth to become aware and responsive to their thoughts and emotion - Teaching social skills through academic instruction - Emotional and cognitive regulation - The impact of culture on relationships teamwork and classroom effectiveness Register at this link: bit.ly/SEL-Academics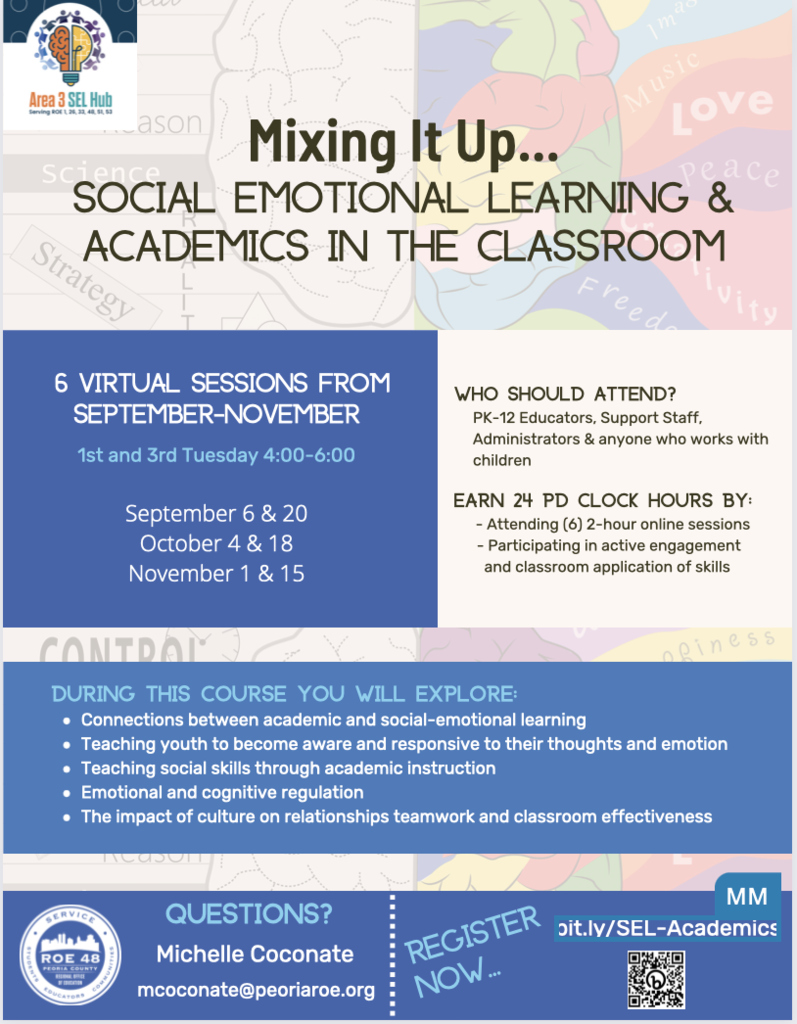 This summer, Dr. Scott Adreon led educators from Peoria County schools and other Area 3 SEL Hub partner schools in learning about Restorative Practices. The educators left with practical ways to use Circles throughout the school day.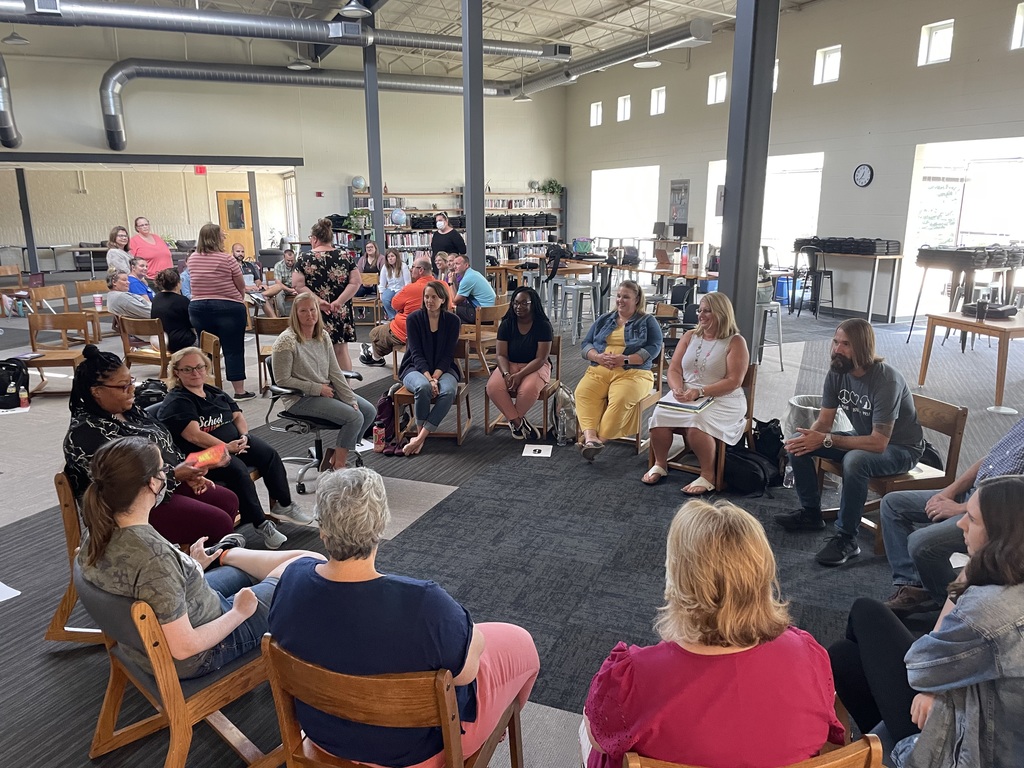 The Peoria ROE Leadership Team is meeting to strategic plan!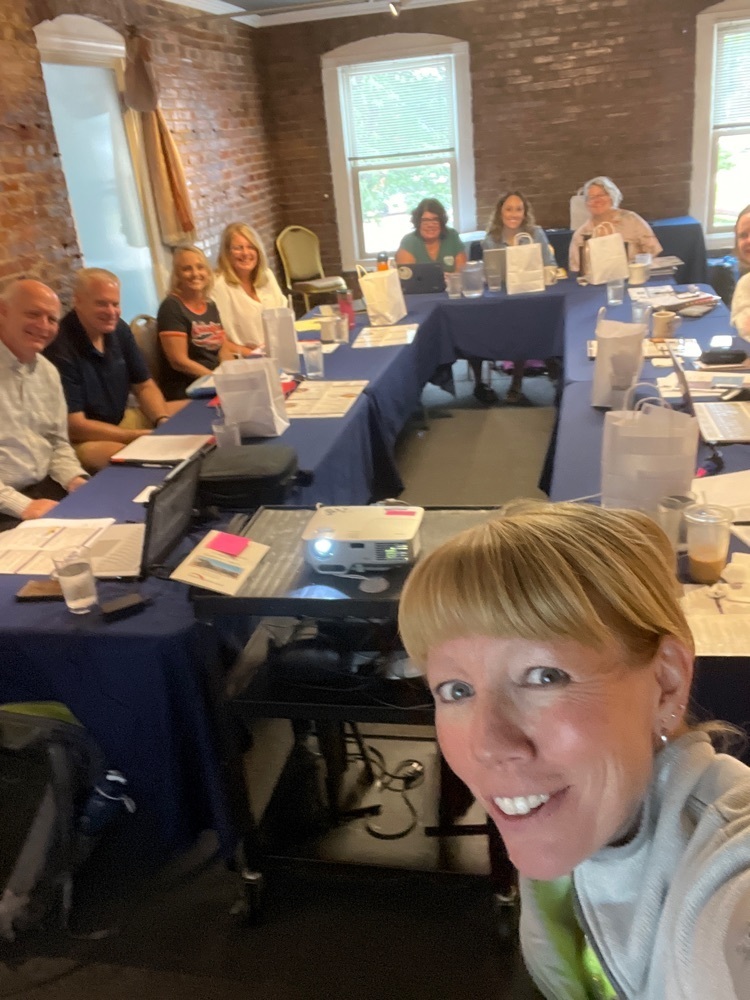 PCs for People will be back in the Peoria Area. Illinois Central College will host two simultaneous events on East Peoria and Peoria campuses August 10th, 2022 from 11:30 am - 3:30 pm. This is a great opportunity for eligible families to receive a computer. LOCATIONS ICC East Peoria, 1 College Dr., East Peoria ICC Peoria, 5407 N University St., Peoria AVAILABLE DEVICES Windows Desktop Package $0 Windows Laptop Package $20 WHO IS ELIGIBLE? If you receive SNAP, Medicaid, SSI, Federal Public Housing Assistance, Veterans Pension Benefit Program, or have a household income that is less than 135% of federal poverty guidelines (for example, below $35,000 per year for a family of 4), you can sign up for a discounted Windows computer PRE-REGISTER AT:
https://pcsrefurbished.com/event/registration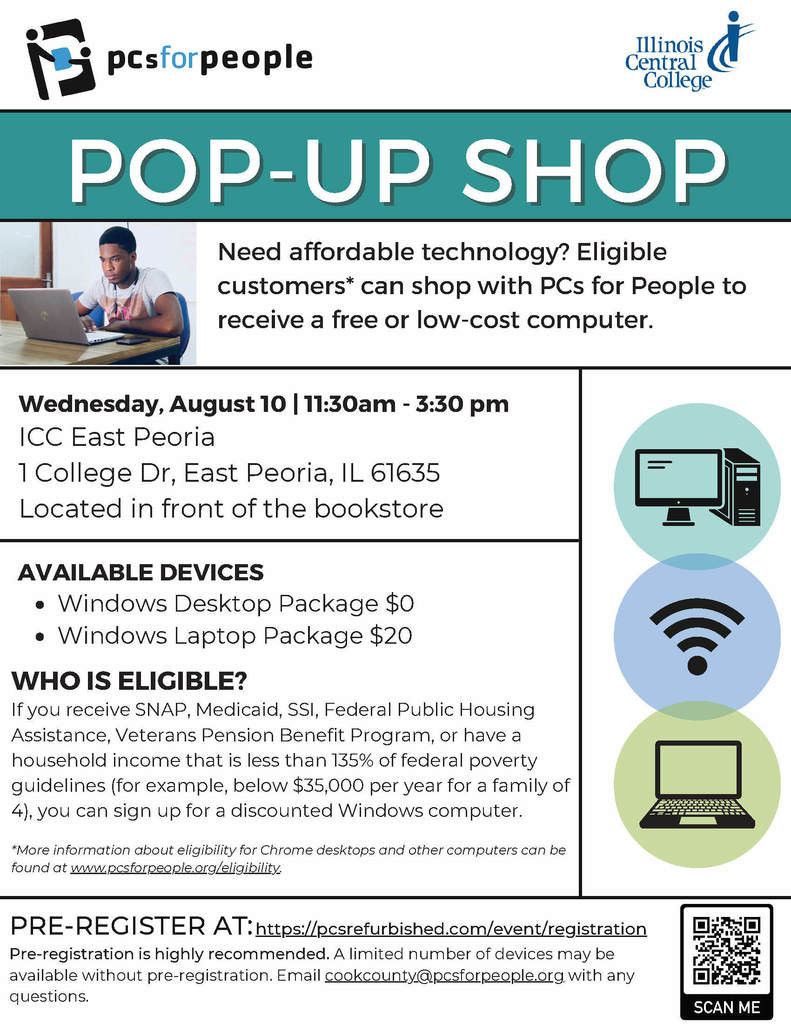 The Peoria ROE hosted its annual Safety Day at Dunlap High School where the Peoria County Sheriff's Department was engaged in training. Planning for critical events, strategies for prevention and mental health and clear communication were all part of the agenda. The health department shared a current Covid safety update as well. We are grateful for our Peoria County partners.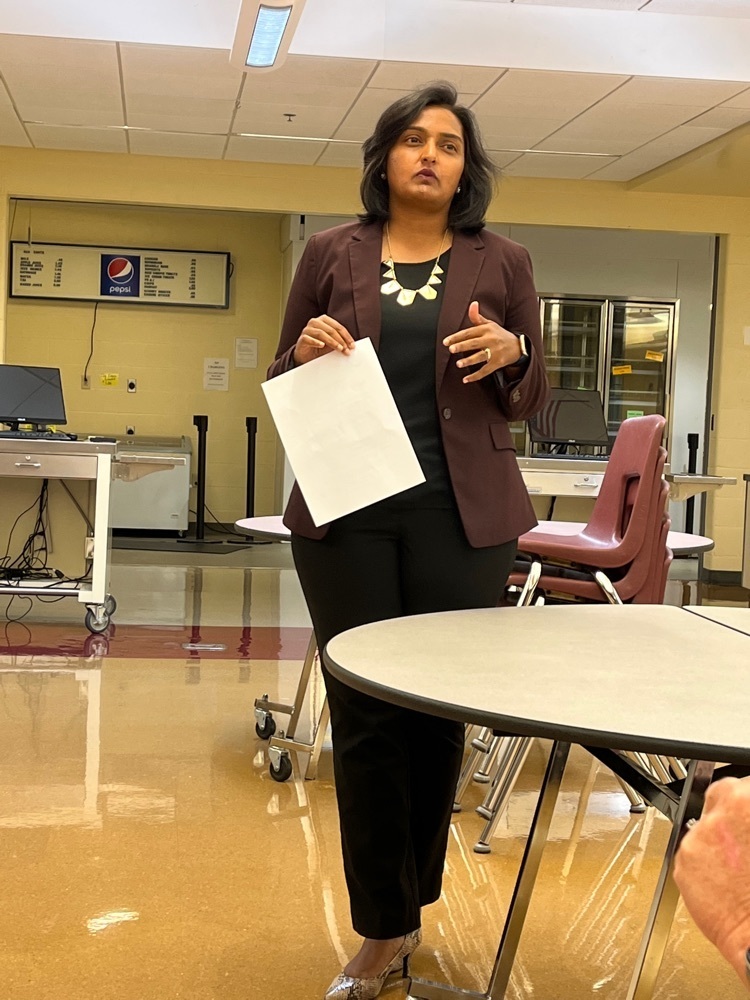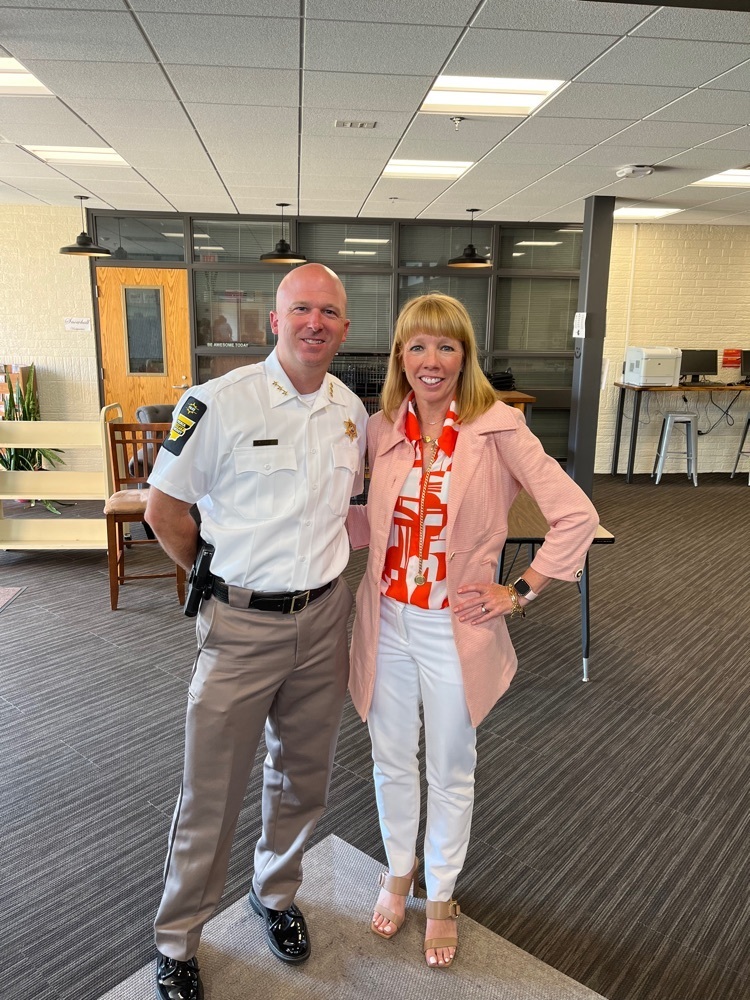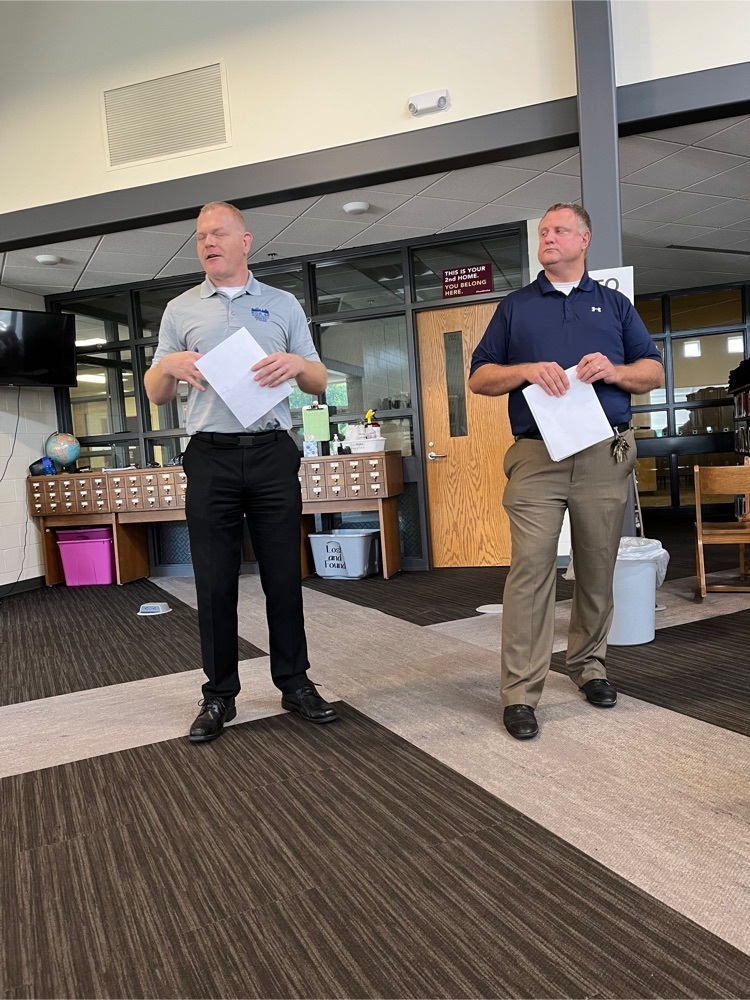 The Peoria ROE was a sponsor of Whitney's Walk to raise awareness for suicide prevention. Funds raised support programming in our schools to teach the warning signs of suicide and support positive mental health strategies. Asst. Regional Superintendent George McKenna served on the WW Committee and PD Services Director Amy Smith walked with her daughters. Regional Superintendent Beth Crider and her husband ran the 5K. Thank you to the Hult Center for Healthy Living for a great event!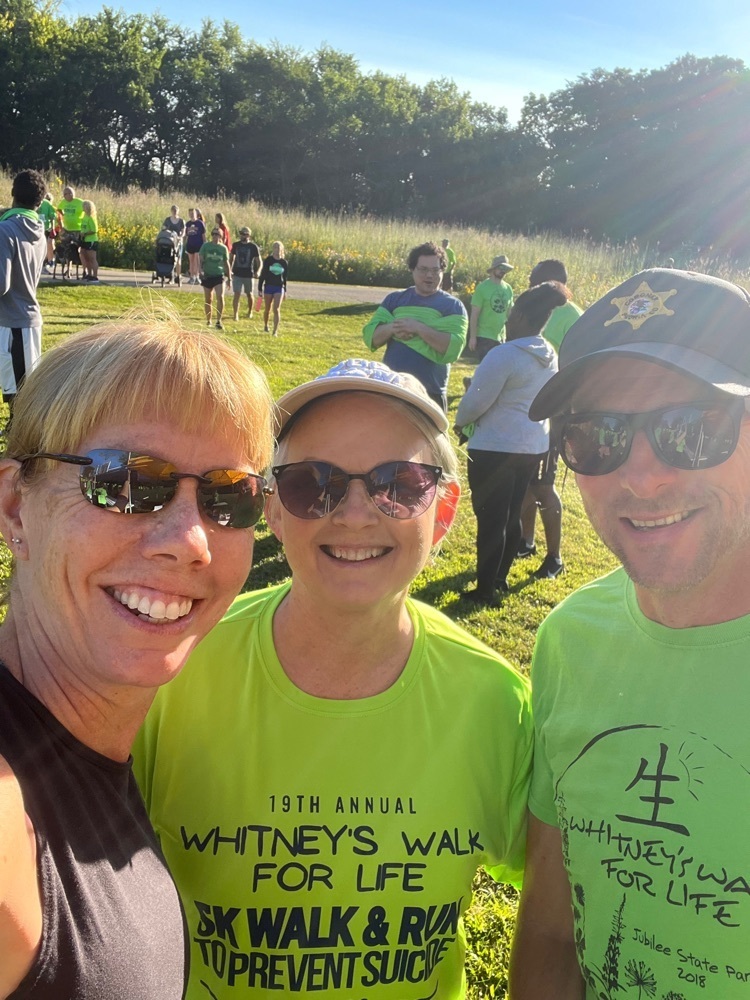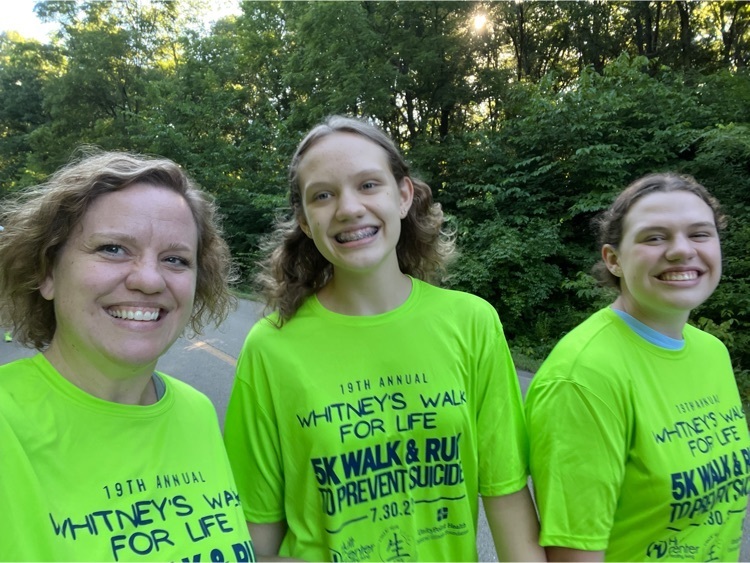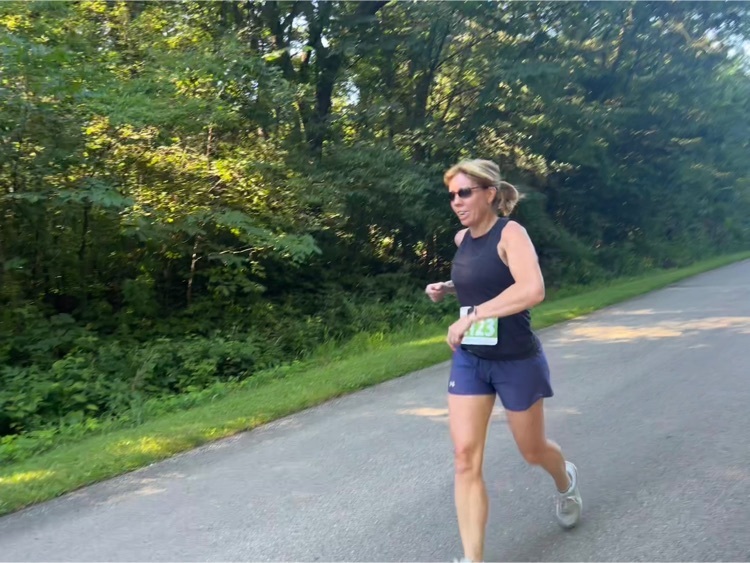 The Greater Peoria Digital Literacy - Building Regional Capacity Workshop is scheduled for September 21 from 8am-12pm. Be sure to register by Sept 2 to secure your spot!
Staff from the Peoria ROE volunteered at the Midwest Food Bank. They provide much of the food for local school back pack programs to support children facing food insecurity! More than 930 bags of cereal were prepared. Thank you staff for rocking the hair nets!