ROE 48 had an inspirational day at Quest Charter Academy! Thank you faculty and staff for the wonderful conversations and @clayharbs82 for your powerful message! Looking forward to working with Quest this year.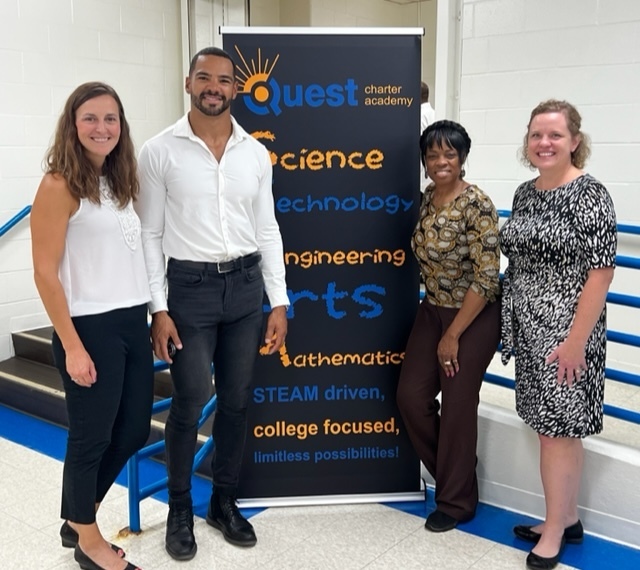 ROE Adult Literacy will be conducting an Adult Basic Literacy & ELL Volunteer Tutor Training at the Peoria North Branch Library, Grand Parkway, Peoria, IL 61615 on October 26, 27 & November 2, 2022 from 10:30 AM to 12:30 PM. Advanced registration is required by emailing
jmeisinger@peoriaroe.org
, or calling 309-472-2468 and leaving a message. If you have questions regarding the workshop and becoming a volunteer tutor, or interested in finding out more about our program, contact us by email at
jmeisinger@peoriaroe.org
, or call 309-472-2468. Materials and training are provided at no cost. Bring a friend!! *This program was made possible by a grant awarded by the Illinois State Library (ISL), a division of the Office of Secretary of State, using funds designated for literacy. ROE Adult Literacy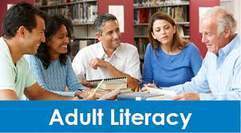 We are loving our new app! Access news updates and even emergency notifications right from your pocket. You can now select the notifications you wish to receive in Settings of the App. Download for Android
https://bit.ly/3zW2is8
Download for iPhone
https://apple.co/3BBb68a

Thanks to Jason Smith from Cat, the Tech Leadership group enjoyed learning about drones and their potential to interest students in STEM.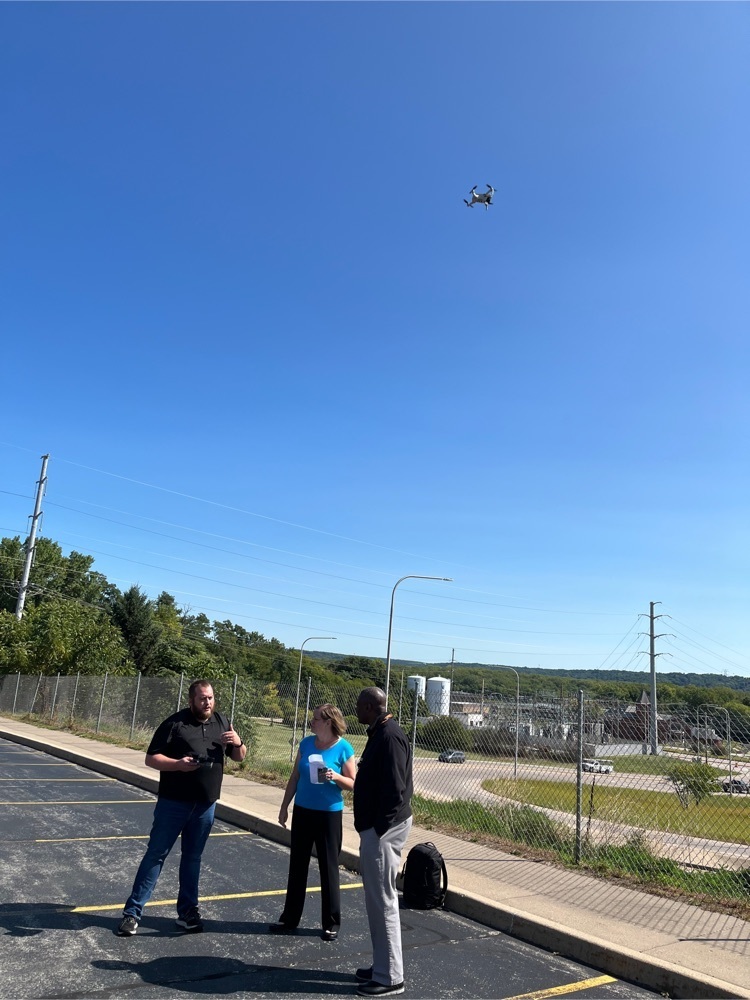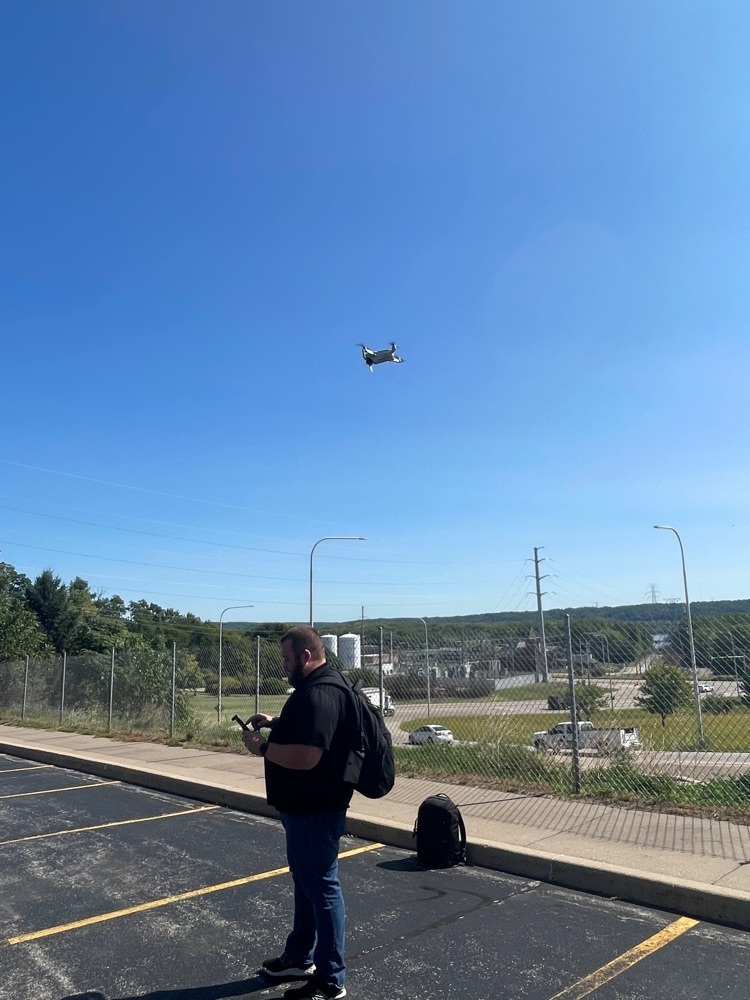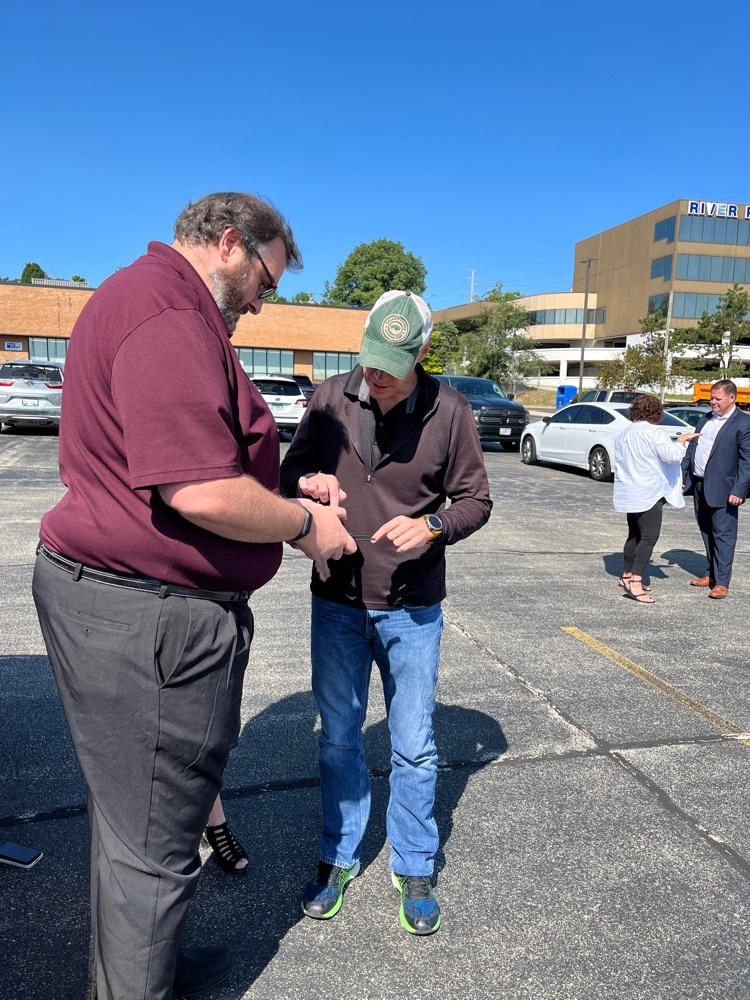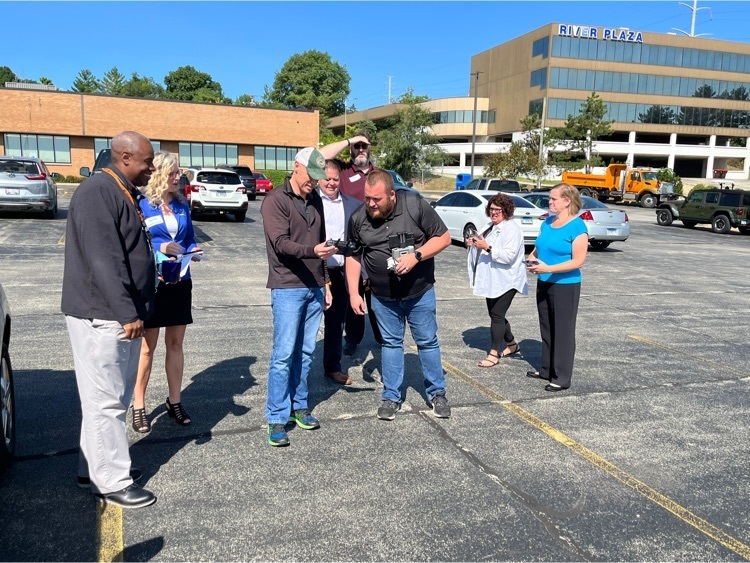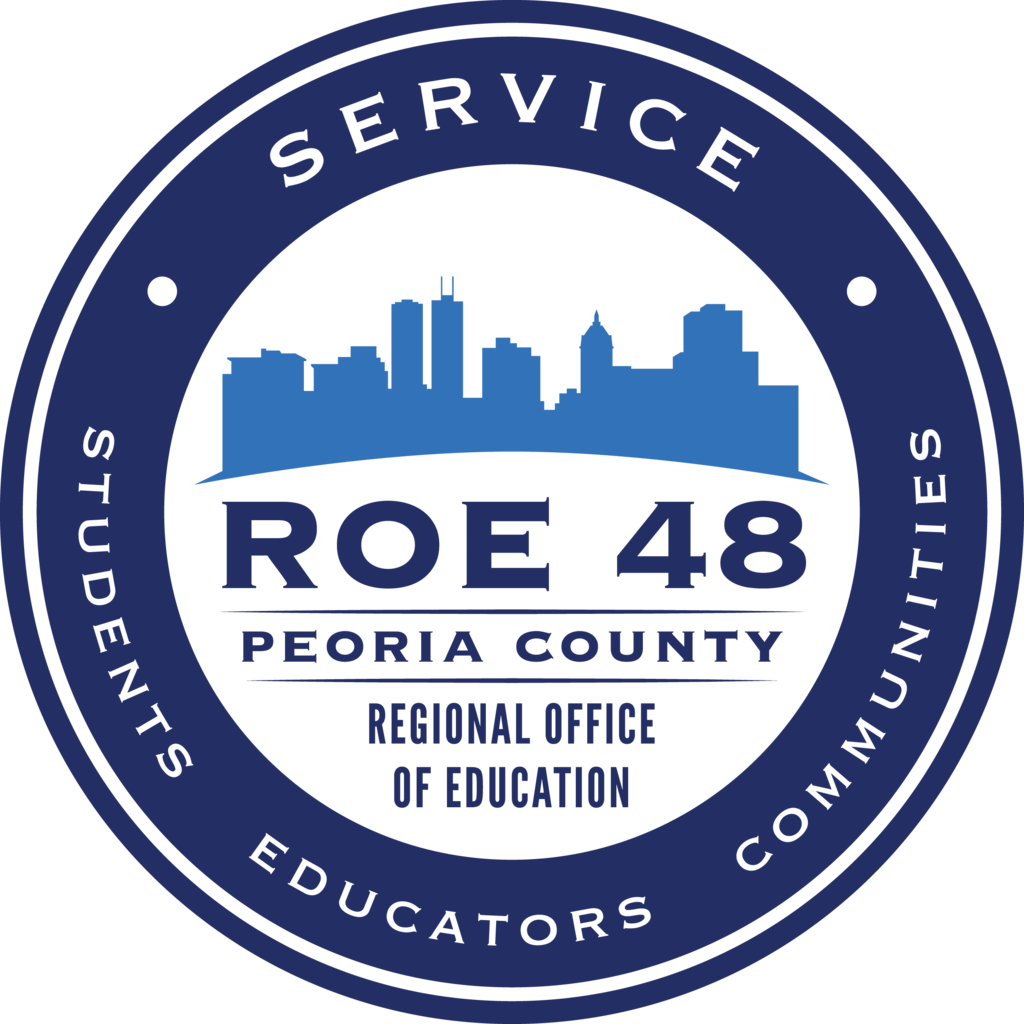 On 9/1, ROE 48 hosted almost 50 educators at the first Behavior Threat Assessment training of the year. The next training will be held October 18 in partnership with ROE 53 in Washington. Contact George McKenna at
gmckenna@peoriaroe.org
for more information.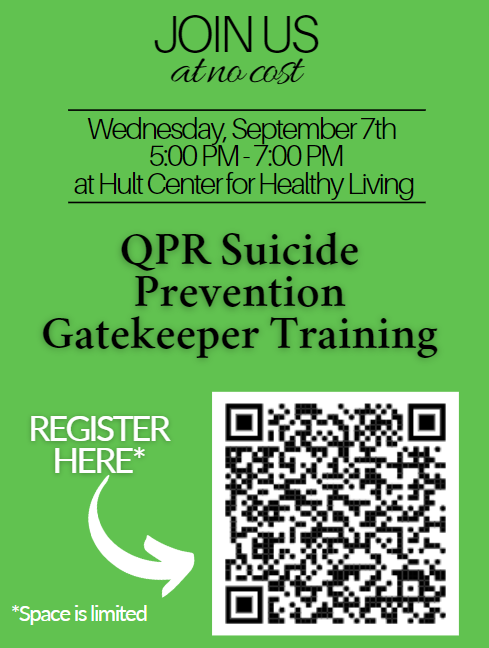 Don't forget to sign up for Computer Science Workshop for Elementary Teachers today! This PD is offered at NO COST and $100 stipends are available for in-person attendees only. Priority registration deadline is today at dpi.uillinois.edu/Peoria-PD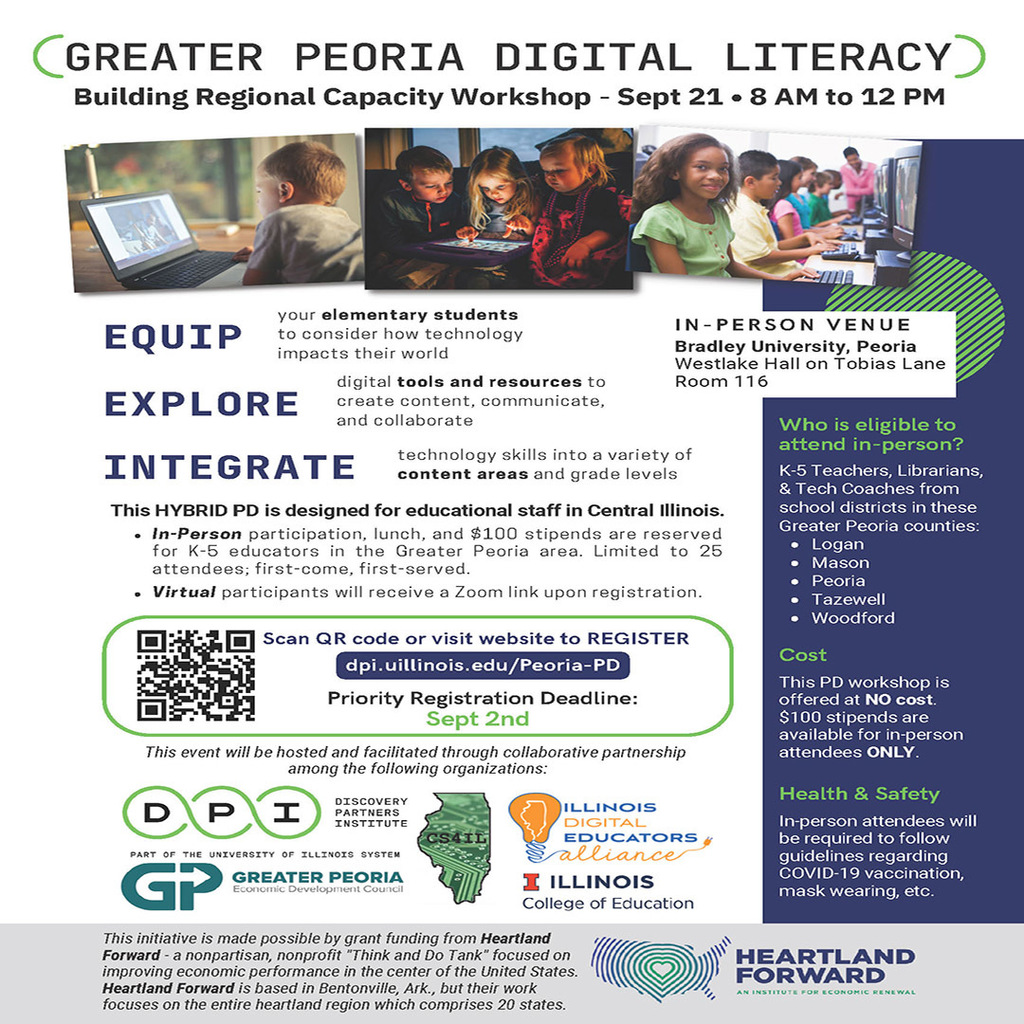 Sharing the September calendars for Employment and Digital Skills from Goodwill.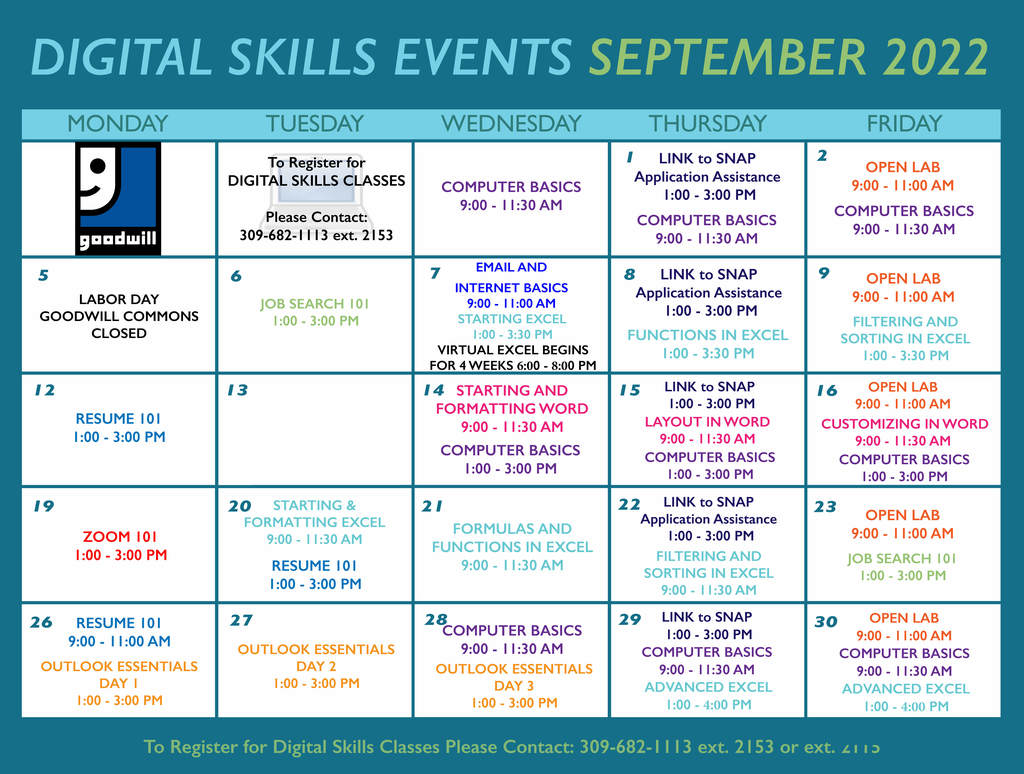 The @PeoriaROE48 Spotlight Educator for September is Christine Stonewall! Christine is a resource 2 teacher at @DunlapValley in the @DunlapSchools district. Christine was nominated to be the @PeoriaROE48 Spotlight Educator by a community member who stated that Christine "works hard to give the students experiences that truly bring out their talents and joy. These experiences give them skills they can use for their entire lives. She is a blessing to the community." Christine was surprised and humbled to be nominated. When asked about being a teacher, she replied, "Whatever you are, be a good one." ~ Abraham Lincoln Congratulations, Christine!! Thank you for all you do for teaching and student learning.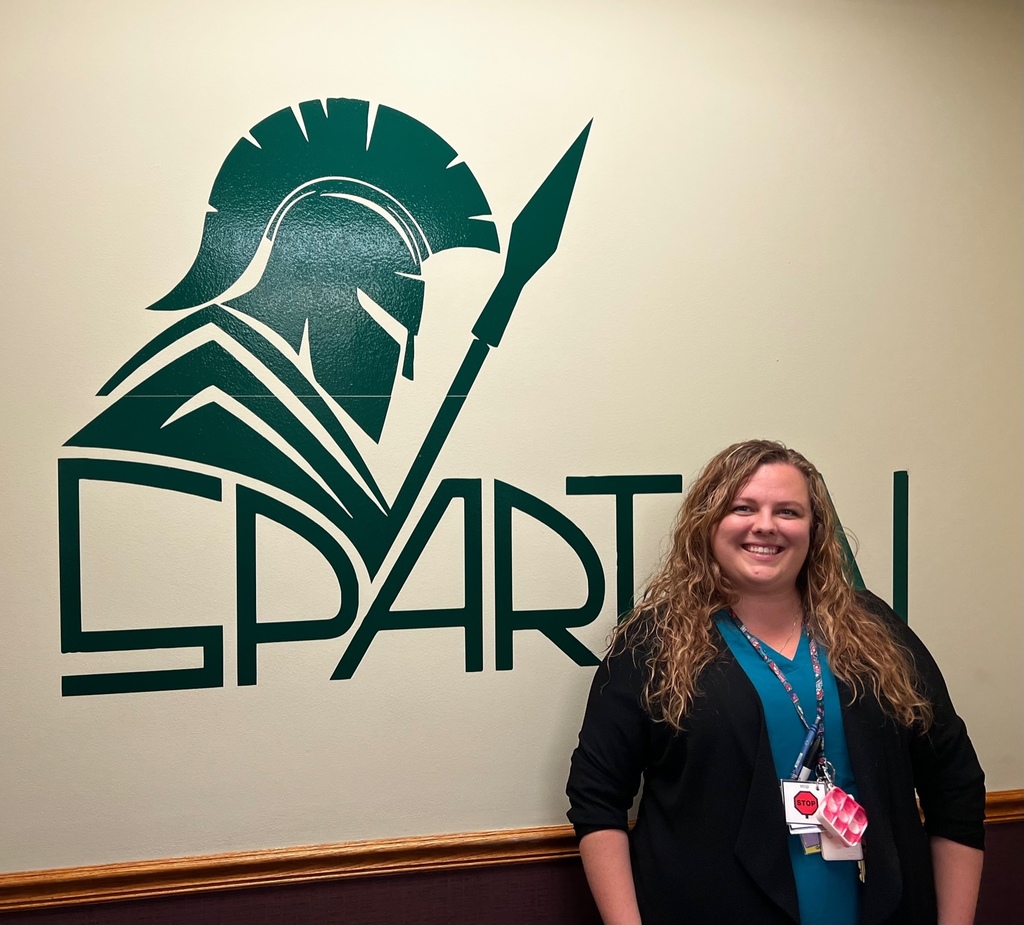 There's still time to register for our Back to School Kickoff Webinar! This webinar will be Sept 1, from 3:45pm-4:45pm. We will be focusing on your WHY for teaching and equip you with the tools reclaim joy in teaching. Register at
https://peoriaroe.pdx.catalog.canvaslms.com/

Happy to share this Computer Science Workshop for Elementary Teachers in the Greater Peoria area. This PD is offered at NO COST and $100 stipends are available for in-person attendees only. Priority registration deadline is September 2.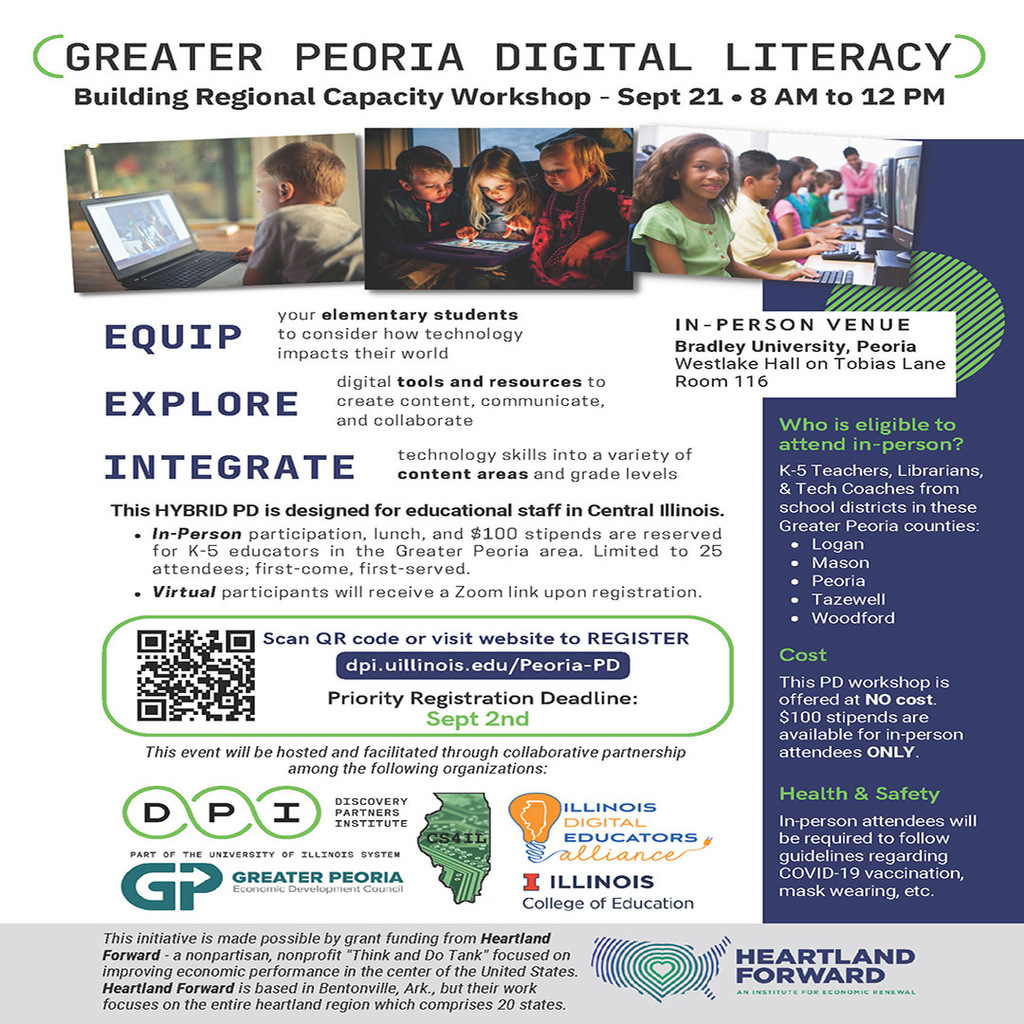 Join our team at Peoria Regional Learning Center! We are hiring a 10 month, full time or part time administrative assistant. Enjoy holidays, winter and spring breaks, and summers off. If interested email a cover letter, resume, and list of references to Principal, Teresa VonRohr (
tvonrohr@peoriaregional.com
).
Last Chance to Register!

The Peoria ROE sent out a courtesy email to check your ELIS account for license renewal. If your account is up to date, you can delete the reminder!

Would you like to begin your journey to becoming a National Board Certified Teacher during the 2022-2023 school year? The state fall subsidy window opens September 1st and closes on October 11, 2022. This subsidy pays for all fees related to the certification process. There is a $75 nonrefundable registration fee. This is the only cost a teacher or counselor will incur. Free support is available throughout the certification process and support sessions are anticipated to begin in the middle of September. Informational webinars will be held on various evenings in September. Learn more at
https://nbrc.illinoisstate.edu/
If you have any questions, please reach out to the National Board Resource Center at (309) 438-1835 or
nbrc@illinoisstate.edu
.

STEAM Resource Fair on September 13! The STEAM Resource Fair will highlight organizations offering STEAM resources and provide educators with ways to incorporate these into classrooms. Register: go.illinois.edu/TeacherTuesdays When: 5 - 6:30 p.m. Where: ART, Inc., 919 NE Jefferson, Peoria Cost: Free Questions? Email Emily Schoenfelder at
eschoe@illinois.edu
.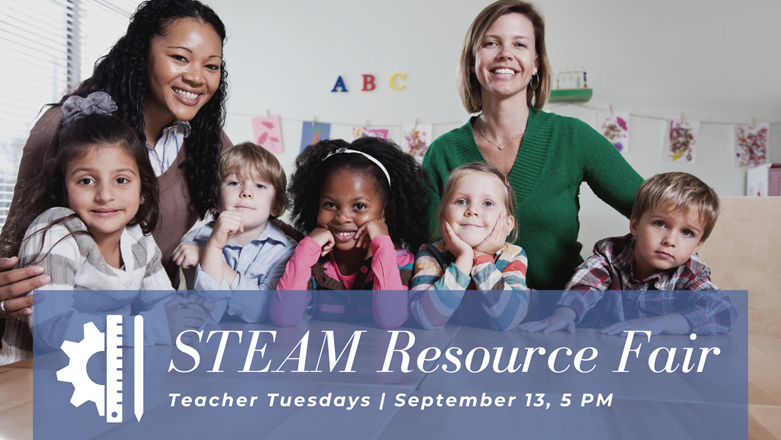 Help a local teacher and her students by donating to a great cause.! Through Donors Choose, you can help give students the ability to reduce anxiety and increase learning by allowing them to fidget while in the classroom. Donate by Saturday, August 27 at
https://bit.ly/3PL0JSI

ISU is hosting a FUTURE TEACHER CONFERENCE on Oct 21 for high school students who are considering a career in education. All students need to attend with a school chaperone. Please contact Kelli Appel at
ksappel@ilstu.edu
for the registration link.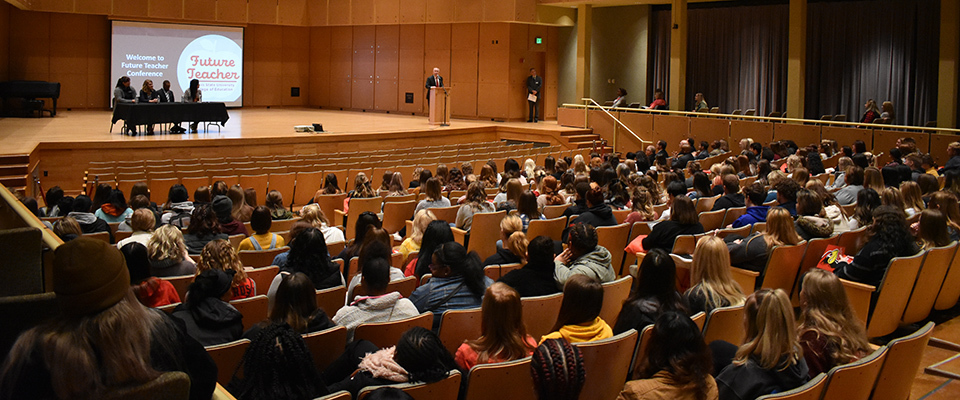 Peoria County ROE is excited to introduce our new mobile app. Download it today so you don't miss out on any ROE news. Be sure to watch this short video to learn how to make the app work for you:
https://youtu.be/7_zJzujKkOw